Mindful Connection with Nature Exercise for Workplace Wellness
Posted on July 7, 2023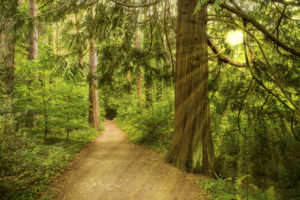 In this exercise, we invite you to find a peaceful space where you can take a moment for yourself. You'll be guided through a visualization that encourages you to engage your senses and immerse yourself in the beauty of nature. Whether you have a window that reveals the outside world or a nature image displayed on your computer screen, we will create a serene environment for you to reconnect with the natural elements.
During this exercise, you'll have the opportunity to explore the sights, sounds, scents, and sensations of a tranquil landscape. By embracing this virtual experience, you can tap into the healing power of nature and draw strength from the wisdom passed down through generations.
Remember, this exercise is not only about taking a break from work but also about enhancing your overall well-being and finding moments of peace amidst your busy day. It serves as a reminder of our profound connection to the natural world and the importance of acknowledging and embracing our cultural heritage.
We encourage you to incorporate this exercise into your routine whenever you feel the need for a revitalizing moment of reflection. By doing so, we hope it will contribute to a greater sense of work-life balance and support your overall wellness journey.
If you have any questions or suggestions regarding this exercise, please feel free to reach out to Hannah from Communication. We are here to support you in your wellness endeavors.
Wishing you a harmonious and fulfilling day.
Instructions:
Preparation:

Find a quiet and comfortable space where you can focus.
Ensure you have access to a window or an image of nature on your computer screen.

Set the Environment:

Dim the lights or adjust the brightness of your screen to create a calming atmosphere.
Play soft instrumental music or nature sounds if desired.

Centering Breath:

Close your eyes and take a few deep breaths, inhaling through your nose and exhaling through your mouth. Allow your body to relax with each breath.

Visualize Nature:

Open your eyes and shift your attention to the image of nature on your screen or look out the window at a natural landscape.
Take a moment to observe the colors, shapes, and textures present in the image. Allow yourself to be fully present in this visual experience.

Nature Connection Exercise:

Imagine yourself stepping into the scene or landscape before you. Feel the gentle breeze, the warmth of the sun, or the coolness of the air.
Engage your senses: What sounds do you hear? Are there any distinct scents? Can you feel the ground beneath your feet?
Take a virtual walk through the landscape, exploring its beauty and serenity. Observe the flora and fauna that surround you.
Notice how the connection with nature makes you feel. Reflect on any emotions, sensations, or thoughts that arise during this visualization.

Gratitude and Affirmation:

Express gratitude for the natural world and the healing it brings. Acknowledge the wisdom and strength passed down through generations.
Repeat a positive affirmation or mantra that resonates with you, such as "I am connected to the healing power of nature" or "I embrace the wisdom of my ancestors."

Closing:

Gently bring your attention back to your physical surroundings. Wiggle your fingers and toes, stretch if needed.
Take a final deep breath, appreciating the calmness and rejuvenation you experienced.
Resume your work with a renewed sense of focus and connectedness.
Remember, this exercise can be adapted and personalized based on individual preferences and cultural practices. Regularly incorporating moments of nature connection can contribute to overall well-being and work-life balance in a virtual work environment.