The IPHCC & Advancing Health Care for Indigenous Peoples
Posted on June 1, 2023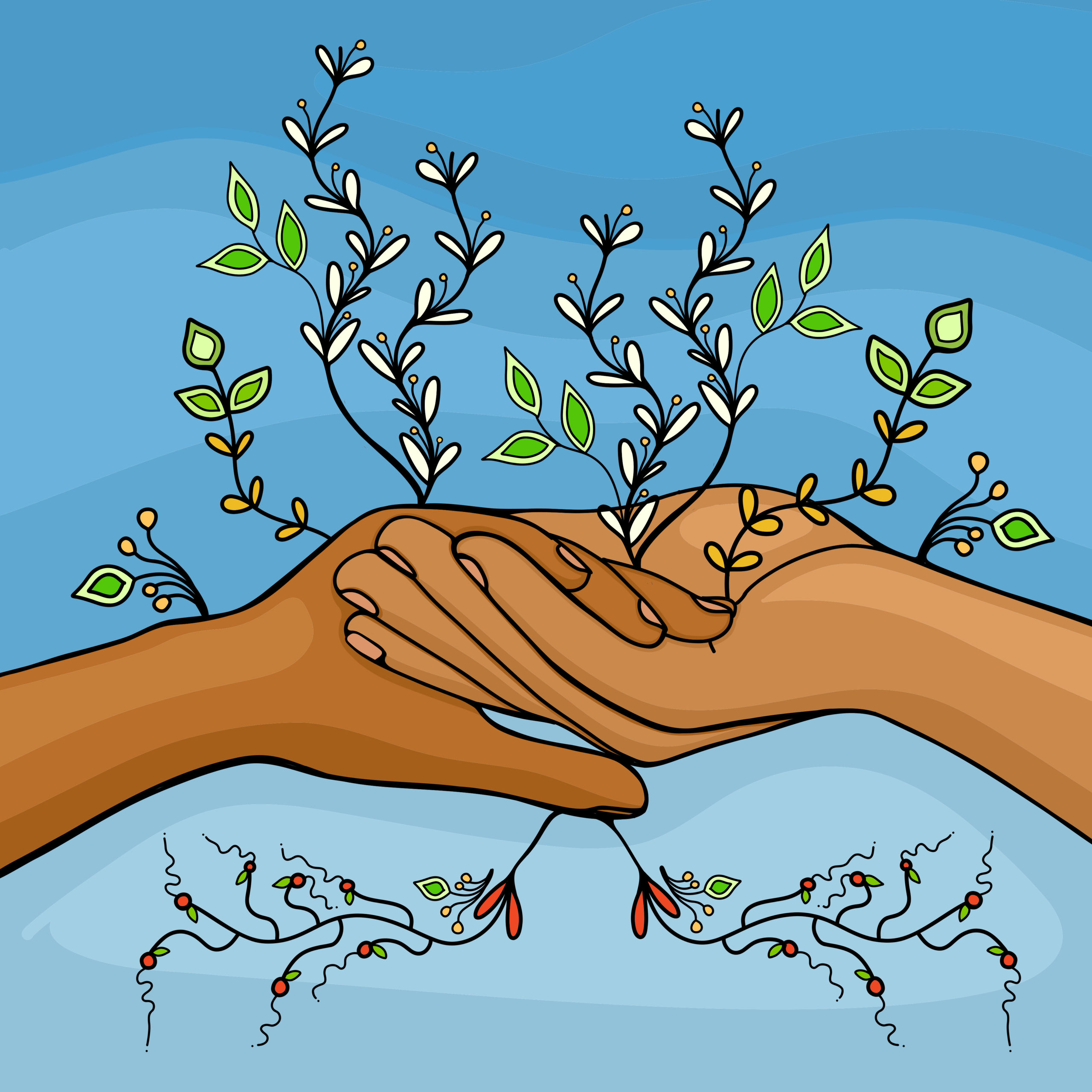 The Indigenous Primary Health Care Council (IPHCC) is an Indigenous-governed and Indigenous-led organization with 21 Indigenous Primary Health Care Organization (IPHCO) members providing health care services to First Nations, Inuit, and Métis (FNIM) Peoples throughout Ontario. Our members provide integrated and wholistic care, including Traditional Healing and culture-based services, to Indigenous Peoples and their families both on and off territory under our Model of Wholistic Health and Wellbeing, addressing spiritual, mental, emotional, and physical aspects of care.
Our members
The IPHCC is comprised of 21 member organizations that include Aboriginal Health Access Centres (AHACs), Indigenous Community Health Centres (ICHCs), Indigenous Family Health Teams (IFHTs), Indigenous Interprofessional Primary Care Teams (IIPCTs), and an Indigenous Nurse Practitioner-Led Clinic, collectively referred to as Indigenous Primary Health Care Organizations (IPHCOs).
The IPHCC was established to support the advancement and evolution of Indigenous primary health care service provisions and planning in Ontario, through partnerships, education, and advocacy. We are the only provincially funded entity dedicated solely to providing culturally safe, appropriate primary health care services to FNIM Peoples, no matter where they reside in the province.
Our model of care
IPHCC promotes care provision through the Model of Wholistic Health and Wellbeing (MWHW). The model is rooted in a population needs-based approach to health care planning and delivery for the Indigenous population.
Indigenous primary health care (IPHC) takes an Indigenous-led and community-centred wholistic approach to improve the mental, emotional, physical, and spiritual health and wellbeing of Indigenous Peoples. Traditional knowledge, traditional healing practices and approaches, and self-determination underpin IPHC and are central to restoring balance at the individual, familial, community, and nation levels.
At the core of the MWHW is the belief that culture is treatment and culture is healing, which fosters a strong sense of self-identity and self-determination to advance positive health outcomes. The MWHW also promotes and celebrates the diversity in Indigenous Peoples so that all voices are elevated and the power to control our destiny lies with our communities.
IPHC also encompasses distinct Indigenous models of care and existing western knowledge and practices that are adapted to be inclusive of Two-Eyed Seeing[1] and traditional healing approaches. Indigenous Peoples are free to choose a mode of care or one that blends both, which best facilitates and enhances their health.
System partners play an important role in supporting Indigenous health in Indigenous hands by advocating for Indigenous health equity, ensuring that primary health care is provided in a culturally safe manner, and addressing the broader determinants of health.
The result is to improve the health outcomes for Indigenous Peoples.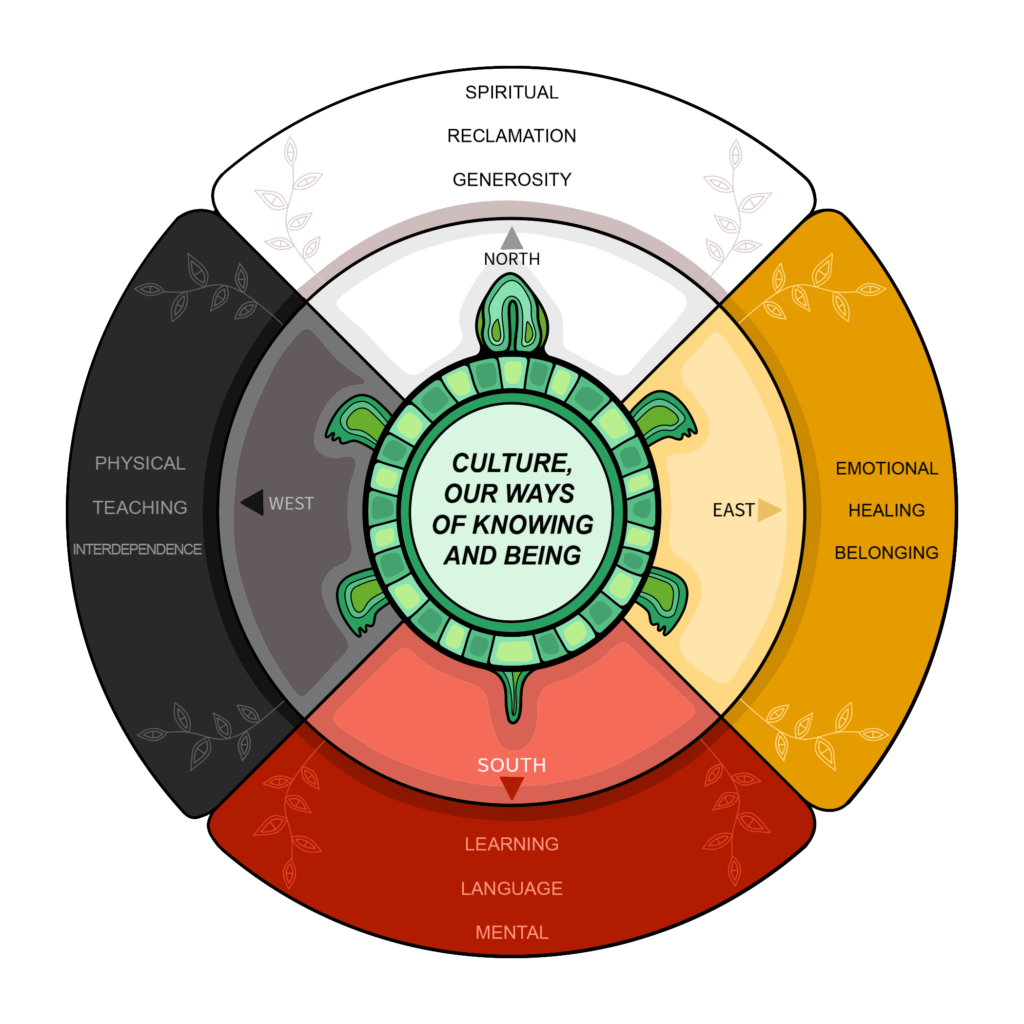 Why Indigenous health care?

Indigenous healthcare is a critical issue in Ontario, given the unique health challenges and inequalities faced by Indigenous communities in the province. According to Statistics Canada, there are 406,590 First Nations, Inuit, and Métis (FNIM) Peoples residing in Ontario, the highest of any province within Canada. Despite progress in improving access to health care services, Indigenous Peoples continue to experience systemic discrimination due to un/conscious biases and stereotypes, culturally unsafe healthcare, and overall inadequate health care services.
IPHCC supports IPHCOs by tackling these health inequalities through the promotion of wellness and healing in Indigenous communities. IPHCC recognizes the unique health needs, cultural practices, knowledge, and belief systems of Indigenous communities and connects communities with IPHCOs that provide care that is culturally safe, respectful, and wholistic. This approach emphasizes the importance of addressing the Indigenous social determinants of health, promoting community-based health care, and supporting Indigenous-led health care initiatives. Read more about it in our Tools of Resiliency: Addressing the Wellbeing Needs of Indigenous Peoples report.
Indigenous cultural safety
One of the key principles of Indigenous healthcare in Ontario is cultural safety. Cultural safety is an approach to healthcare that recognizes and respects the cultural identity, values, and beliefs of Indigenous Peoples. It acknowledges the harm that has been done in the past and present by colonial policies and practices and strives to create a safe and welcoming environment for Indigenous patients in all care settings.
Cultural safety in healthcare is critical for building trust and improving health outcomes for Indigenous Peoples. It ensures that healthcare providers understand and respect Indigenous cultural practices, communicate effectively, and provide care that is tailored to the client's needs. It also recognizes the importance of Traditional Healing and Wellness practices and supports the integration of these practices into mainstream health care services.
Guidance for creating safer environments for Indigenous Peoples can be found in our NE IIKAANIGAANA Toolkit.
Improving Indigenous healthcare in Ontario requires a collaborative effort between Indigenous communities, healthcare providers, policymakers, and government agencies.
IPHCC actively participates in:
Helping to advocate for the expanded equitable access to primary healthcare, including calling on the provincial government for increased funding for Indigenous-led healthcare initiatives that prioritize community-based care, traditional healing practices, and mental health services.
Improving cultural safety training for IPHCC provider members and our network to ensure that they have the knowledge and skills to provide culturally appropriate care.
By taking concrete steps to address the Indigenous social determinants of health and improve cultural safety in healthcare, we can work towards a future where Indigenous Peoples in Ontario have access to high-quality, culturally appropriate health care services.
Learn more about the efforts to advance Indigenous health in the province in our Indigenous Health Systems Transformation Booklet or to explore IPHCC's initiatives, visit our resources page.
[1] According to B'Saanibamaadsiwin (Aboriginal Mental Health Program) (n.d.), "Two-Eyed Seeing is understood as a guiding principle and teaching that directs attention toward the importance of learning to see from one eye the strengths in Indigenous knowledge and ways of knowing, and from the other eye the strengths in Western approaches. Two-Eyed Seeing implies that we work from an Indigenous world view as the foundation of our knowing and then utilizes that as our foundation for utilizing and accepting ideas from other world views based on our knowledge base."