New Zealand Study Tour at Mamaway Wiidokdaadwin
Posted on October 26, 2023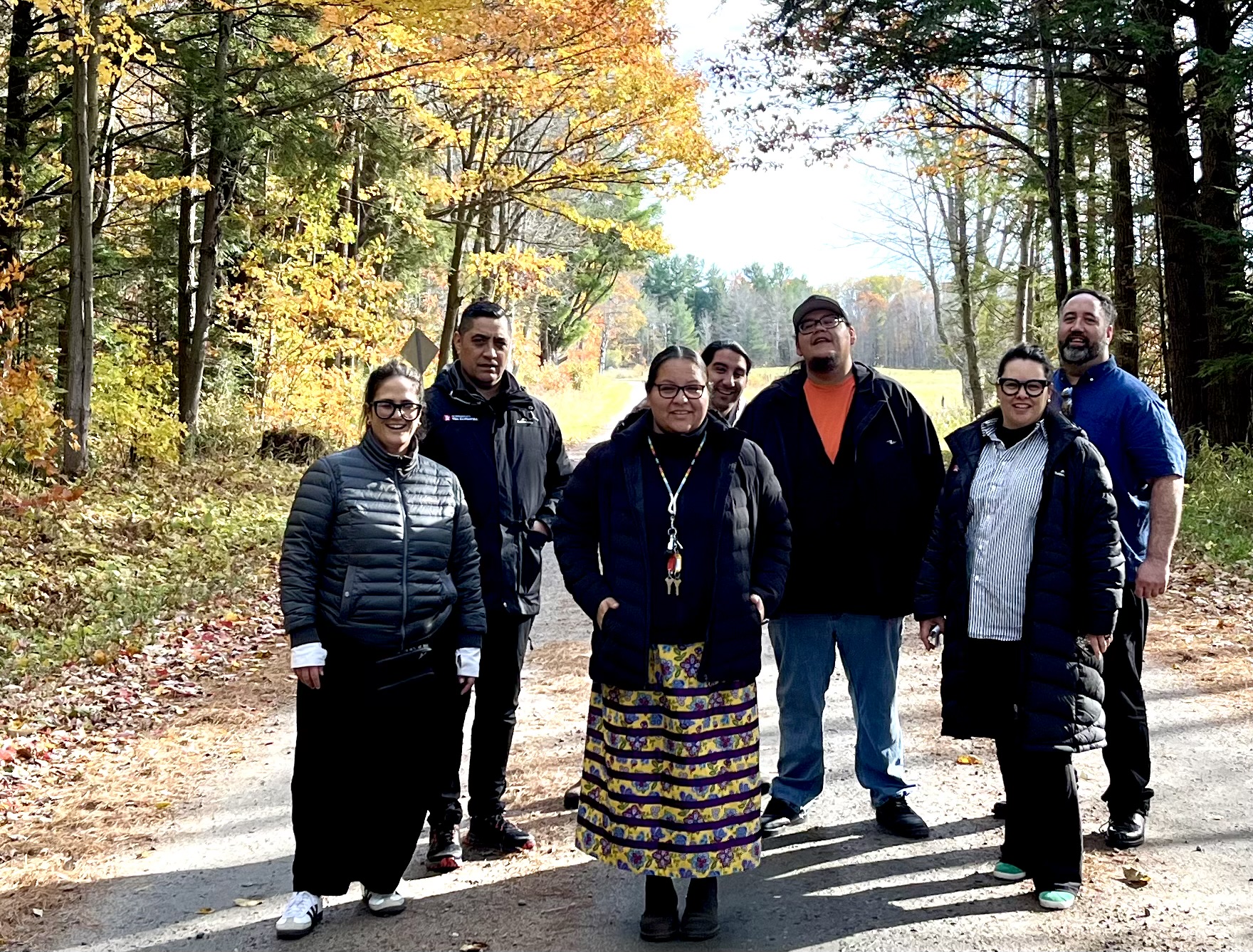 In a recent and heartwarming event, Mamaway Wiidokdaadwin had the incredible honour of hosting a group of Māori colleagues who were on a Study Tour through North America.
This tour was a response to a significant healthcare reform initiative launched by the New Zealand government whose aim was to further the ongoing mission to decolonize healthcare for the Indigenous community.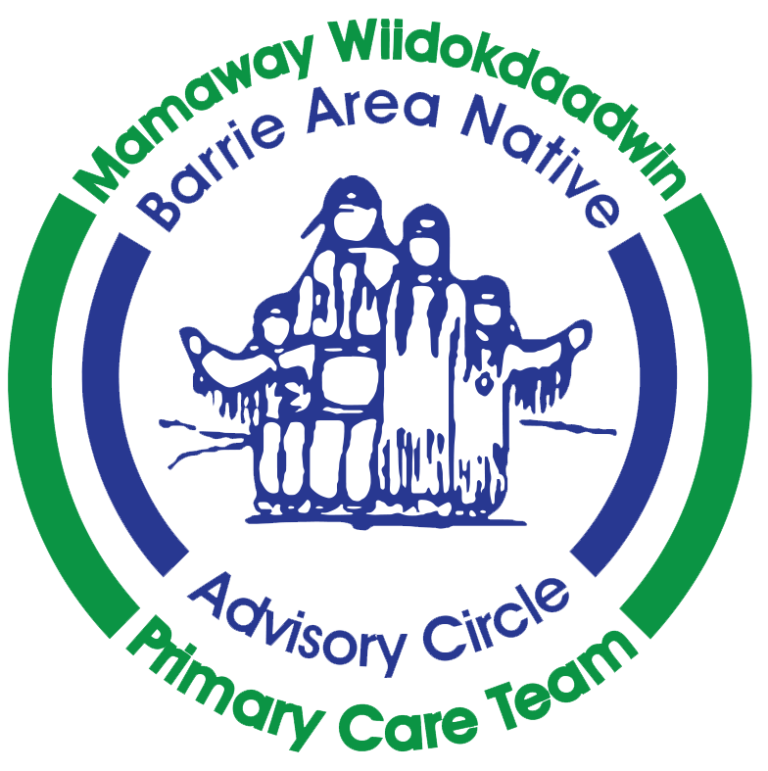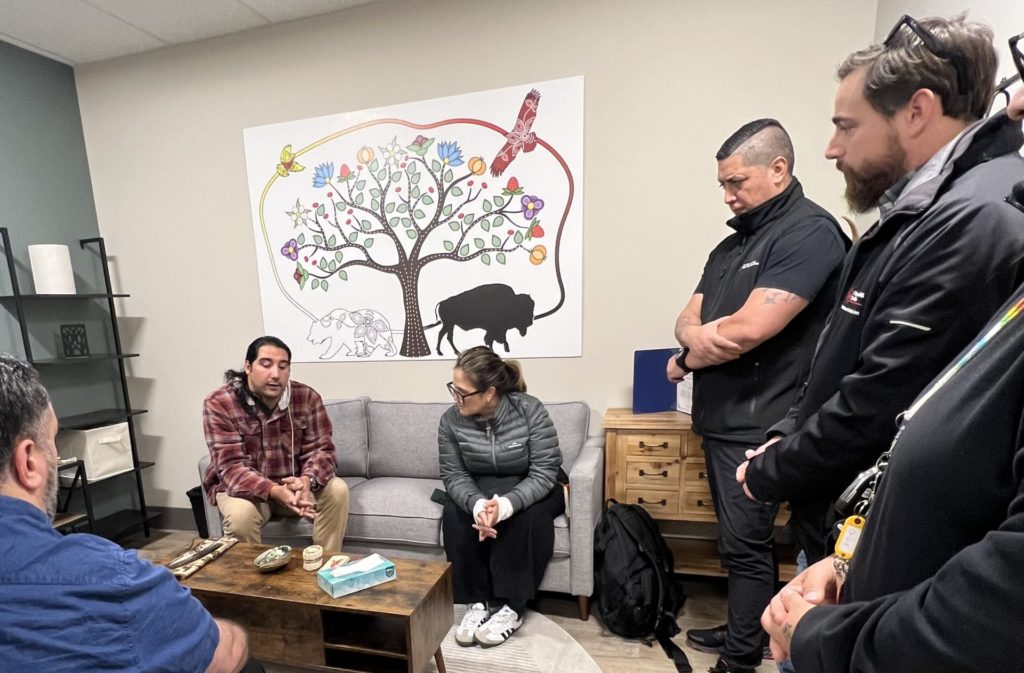 Leading this enriching day were Courtney Thomas and Bawd Elliot, the Mamaway Life Promoters. They were joined by Troy Monague, the Traditional Healing Coordinator, and Kyle Sauve, from the Chippewas of Rama. Together, they organized a memorable exchange of knowledge with the Māori delegates.
The day began with a tour of Mamaway's Orillia clinic. Following this, the group made their way to the Rama location. Here, the delegates gained invaluable insights into Mamaway's innovative hub and spoke model, as well as its dynamic relationships with First Nation Communities and regional partners. The delegates were impressed and excited by the model's potential.
After a brief discussion and ceremony guided by Troy Monague in Rama's traditional room, the group set off on a tour of the Rama Health and Social Services cultural spaces. The delegateswere in awe of the beauty of the space and the care taken to ensure culturally meaningful and healing environments.  They left inspired by both spaces and shared that they were leaving with many ideas to implement in their own space .
The visit continued with Courtney Thomas sharing teachings on regalia, showcasing her own pieces, and delving into the captivating world of powwow culture. Bawd Elliot complemented this with historical context and additional insights.
Next was a tour of the John Snache powwow grounds, followed by lunch at the scenic Tailwinds restaurant on Lake St. John. During this meal, the group engaged in discussions on clinical processes, agency structure, and programming.
Finally, the group visited the Black River Wilderness Park. Here, each member of the Mamawayteam shared their wisdom regarding the land, identified plants, and the history of the traditional territory. 
Leah Lalonde, Registered MSW-ITR / Psychotherapist at Mamaway Wiidokdaadwin, received the guests upon their return from the land, and described that they "were beaming and so appreciative of the opportunity for knowledge sharing and learning".
In summary, this event was a meaningful exchange of Indigenous teachings and presented a rare opportunity to build relationships that surpass global boundaries, made possible thanks to the kindness and generosity exhibited by the Mamaway team.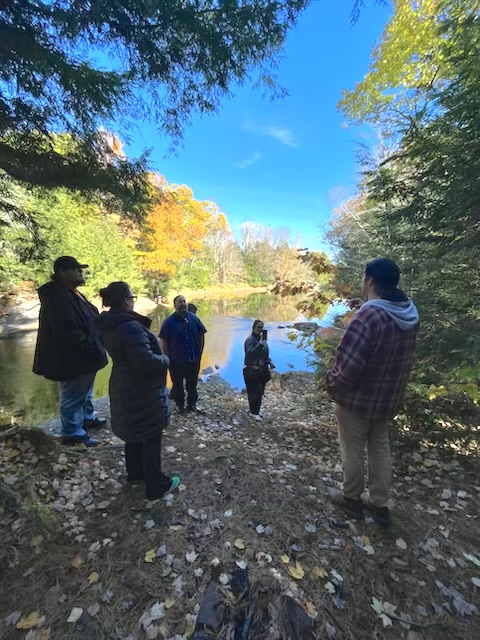 The event was made possible with the support of the Indigenous Primary Health Care Council. To learn more please click here or call (416) 645-0822